Time to start talking Europe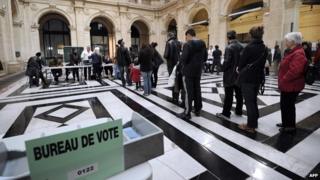 Welcome to the BBC's new Inside Europe blog.
On these pages in the coming weeks and months, BBC teams around the EU will be sharing their thoughts as they go about their reporting before the next European elections at the end of May.
We are always looking for different ways to cover the news, and we'll be keen to hear back on the form below - or via the Twitter hashtag #BBCInsideEurope - whether you think this new blog is working.
Some of the writers here may be familiar - like BBC Europe correspondents Matthew Price and Chris Morris - and our on-air reporters in the key European cities, such as Paris, Berlin and Rome. But we're also aiming to create a platform for other BBC journalists, our producers, researchers and camera operators, to have their say and to point out interesting facts, images or pieces of video.
Why now? Well, campaigning is getting under way for the May elections to the European Parliament, which will result in 751 MEPs representing the EU's 500 million citizens.
So we think it's a good time for our teams to start flagging up key issues, as well as some of the interesting fragments of information a modern journalist comes across every day that do not necessarily make it into our mainstream reporting.
And in Britain, the elections in May seem likely to mark the start of a period of intense focus on Europe policy. A general election is due in 2015 and there is now the prospect of a potential referendum on the UK's continued membership of the EU, by the end of 2017. As a public broadcaster, we feel a special responsibility to contribute to the debate from all angles.
So here goes....