The dark side of the Greek rescue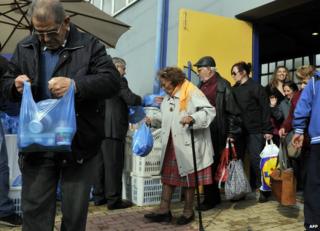 The Greek bailout may finally be yielding fruit, with better economic data after seven consecutive years of recession. But the cost has been enormous - and the Greek debt mountain is still unsustainable.
A quarter of the population are at risk of poverty. The economy has shrunk by 25% since 2008. Another general strike is planned for Wednesday. Read my blog on this today to find out more.