Paper Monitor: The art of classical whistling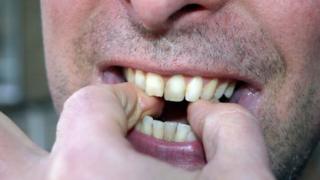 Paper Monitor admits it turns to the Daily Telegraph's letter page more than most. But then, the paper makes it oh-so tempting.
Today a special section is reserved for the "art of classical whistling".
Apparently a reader brought up the perplexing problem a few days ago.
Bernard J Seward, of Wellington Hill, West Yorkshire, sympathises, saying he too is "failing in the art of sustaining wordless mouth music".
But he says that didn't stop him trying in his youth.
"My speciality was Bach's third Brandenburg, while our assistant rendered Rodgers and Hammerstein while washing ink off the presses. Once, when I launched into the waltz from Berlioz's Symphonie Fantastique, my attention was drawn to a couple of friends in their boiler suits, further up the workshop, performing a respectable pas de deux," he says.
Shropshire's Rosemary Heaversedge offers up a tip for people that like to whistle while they work:
"SIR - I was brought up to understand that it was 'a little bit of fat and a little bit of gristle, that gave the English policeman the strength to blow his whistle'," she writes.
While Robert Rowley, from Bere Alston, Devon, has another work place whistling insight:
"SIR - Perhaps Viv Payne should take a lead from the Royal Navy. Whistling is prohibited on Her Majesty's ships on the grounds that 'it is seldom tuneful except in the ears of the perpetrator and is apt to be confused with the piping of orders'".
Meanwhile, David Biddle, from Ipswich, Suffolk volunteers an alternative strategy:
"SIR - I found a similar problem in my seventies. While whistling softly was all right, I now find that I have mastered the loud whistle by sucking instead of blowing."
For the sake of its colleagues, Paper Monitor might refrain from trying that one.