Paper Monitor: The other Mr Bond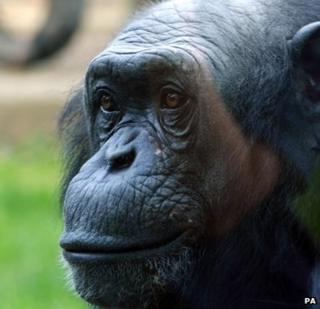 He's gone to the great tea parlour in the sky.
Farewell Mr Bond. Well, actually it's Louis… Louis the Chimpanzee, star of the PG Tips ads. His name in the adverts was "Brooke Bond", a secret agent travelling across Europe on the Leyton Orient Express or into outer space. Always to return for a nice cuppa.
The Times gives Louis a fond send off. "In the pantheon of great simian actors, Louis the chimpanzee, who has died at the age of 37, perhaps comes third behind only Jiggs, the first to play Cheeta to Jonny Weissmuller's Tarzan, and CJ, the orangutan who played Clyde in Every Which Way But Loose."
Sadly the acting work dried up in 1987 and he lived out the rest of his days at Twycross Zoo in the Midlands.
A "source close to Louis" tells the paper: "Chimpanzees don't do much acting after the age of seven. They can be very sociable but also extremely aggressive."
One can't imagine any malice with Louis though. The Times writer notes he combined the looks of Daniel Craig, the suaveness of Roger Moore and facial hair of Sean Connery. "He was certainly a better actor than George Lazenby."
Then there was the dialogue between Bond and his flirty tea lady Ada Lott.
"What's a converted tea urn?" Ada asks in one ad. "About 15 quid a week," he shoots back. Another time, after returning from an undercover mission in China she asks: "Peking?" To which he replies: "No, but I had a jolly good look."
They don't make tea ads like they used to.