Paper Monitor: Mail models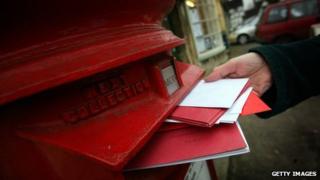 Paper Monitor is befuddled - not by the heat, but by the letters pages.
"SIR - The present spell of weather is the best possible excuse to crack open the champagne," is the unimprovable opening line of a letter in today's Daily Telegraph.
"However, in a supermarket yesterday morning I saw a bottle displayed with a label which read: 'Not suitable for microwave.' Can anyone explain?"
Paper Monitor cannot assist Mr Philip Styles of Cheddar, Somerset.
Likewise, this column defers to the scientific knowledge of Professor JW Humberston of Epping, Essex.
"Naked ladies cooling down in front of an open fridge door is not bad thermodynamics," he writes to The Times.
The newspaper had previously carried an account of how the wife of economist John Maynard Keynes used this technique to cope with the sweltering humidity of Washington DC.
An earlier correspondent had insisted that leaving the door open would heat the room rather than cool it down, but Prof Humberston advises that the temperature "close to the open door would be reduced".
Paper Monitor takes the professor's word for it, but has little in the way of advice for Vanne Martin of Northallerton, North Yorkshire, who has been receiving a large number of mobile phone calls and wants the Telegraph's readers to know all about it: "They are for a Mr Shanghai Dodo, whoever he may be, who presumably gave my number."
Paper Monitor can only concur.