The Loop: International understanding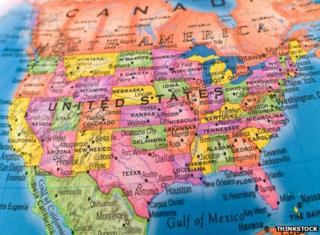 Welcome to The Loop, the Magazine's letters column, including the best of your thoughts on Twitter and Facebook.
Perhaps you're reading this while perched on a Victorian stool, struggling as a "pen-driver" or trying to work out what you would do if you were a pencil stuck in a blender. These and other tales of woe are some of what Lucy Kellaway has been revealing this week as the history of office life in the Magazine.
As she says: "This, surely, is the eternal plight of all of us office workers. We long to escape. But such is its hold on us, that when we do, we leave a part of ourselves behind - a part we never even knew existed."
And while, she says, open nepotism has largely had its day, anyone reading our #NewsfromElsewhere blog will know things could be worse. In China, reports say, employers are selecting job applicants based on their star signs. One advert asked only for "Geminis, Libras and Aquarius" apparently.
Odd when you consider Lucy's point that modern recruitment techniques owe their nature to a 7th Century Chinese exam which "consisted of a cascading series of dawn-to-dusk tests for which you had to memorise 400,000 characters of Confucian text and master the fiendishly rigid 'eight-legged essay'."
The pass rate was just 1-2%. So be happy, pen-drivers.
The big issue of the week, of course, has been the name of the future king of England - or, as we pointed out on Tuesday, the future king of the United Kingdom Royal baby: The American mistake).
Though there were a legion of readers pointing out that... well, Grant from Cobble Hill in British Columbia, Canada, can explain for himself. "With the issue of Americans referring to the 'future king of England'... The actual error is that you make no reference to the fact that he will be the future king of Canada... and a few lesser countries," he writes.
Andrew Turner, from Revere in Massachusetts, adds: "I couldn't pass this up. I am an American, and I had two comments about your article. One, you have a caption 'Not a St George's Cross in sight' under a photo with the union jack in it, which of course has said cross right smack dab in the middle of it. Second, I had to note the not dissimilar difference between America and the United States. Obviously, synecdoche is accepted usage for the US but not the UK."
Really, Andrew, we can't believe any of our readers was so predictable as to bring up the old synecdoche argument again.
Daniel M Perrine of Baltimore, Maryland, adds another level of complexity: "Washington, DC is not really one of the united states, not being a state. It is, as the license/licence plates thereof indicate, a parcel of land which has 'taxation with no representation'." And Peter from Allentown, USA (where?) adds: "Should this article not be titled The US mistake following the content and description of the ambiguity? Rather ironic."
Jiri Moudry, from Berkeley, California, lowers the tone: "There will always be five kings in the world: The King of Clubs, the King of Diamonds, the King of Hearts, the King of Spades, and the King of England."
Jiri, meet George Halford, from Gillette, Wyoming: "Whenever this happens," he writes, "I simply retaliate by referring to the USA as California. Point made."
Michael Stewart of Stonehaven does his bit for international understanding: "I tried to share the Magazine story entitled Royal baby: The American mistake but apparently sharing with all 300 million Americans is not possible."
Verbatim
Regular Loop readers, of whom there are many, will know that last week Ben Young from Wishaw took issue with Suzy from Aylesbury (from the previous week) who had written that she valued the seven and 14 times table in her work as a pharmacist. Counting tablets, you see. Well Ben's point seemed valid - he said that he hoped he never needed to visit Suzy's pharmacy, unless it was a month with only 28 days.
Suzy is having none of it.
"Perhaps Ben Young should count the number of tablets in a standard box before criticising my maths skills. Or indeed look at the standard number prescribed by GPs. Does a two-week prescription contain fewer pills in February than December?"
So... anyone... what would you do if you were a pencil stuck in a blender?