Paper Monitor: Down the hatch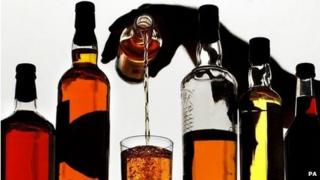 Journalists - not known for their aversion to alcohol - display an uncharacteristic lack of thirst.
Paper Monitor experienced a twinge of deja vu on opening the Sun this morning.
There's a feature on the town of Blackburn, Lancashire, which is running out of pubs - some 28 watering holes have closed in the past year.
Then Paper Monitor recalled where it had come across this story before - in the Magazine not long ago.
Imitation is the sincerest form of flattery, as now and again Paper Monitor likes to point out.
Not all news titles would necessarily see the demise of the pub as a bad thing. Today even fictional hostelries such as the Rovers Return and the Queen Vic are under fire.
"Boozy soaps blamed for encouraging teens to drink," thunders the
It transpires that 92% of soap episodes contain "some form of alcohol imagery". By coincidence, so too do 92% of Paper Monitor's evenings.
The Guardian, true to its Islingtonista leanings, is concerned with alcohol consumption in more refined settings.
"There are restaurants where they deliberately leave your wine at a remove from the table so you have no control over your booze intake," complains food critic Marina O'Loughlin.
"Just typing that sends a chill through my marrow: an empty glass during dinner dismays almost as much as begging to have it filled."
Everyone seems to be complaining about alcohol today. Paper Monitor needs a drink.