Paper Monitor: Out and about
A service highlighting...
... the riches of the daily press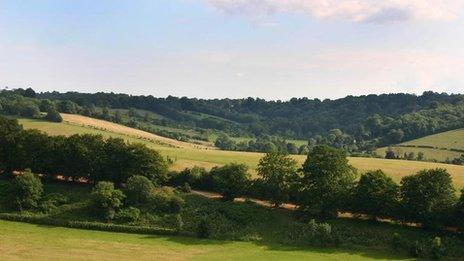 Perhaps it's because the British summer is drawing to a close, but the papers seem preoccupied with the great outdoors.
In the Daily Telegraph, Joan Bakewell composes a love letter to that most bracing feature of the UK seaside, the pier.
"There's something tantalisingly in-between about them. You leave dry land, bracing yourself against the sea breezes, and set your face into the prospect of being at sea."
Paper Monitor feels the urge to rush out and buy Baroness Bakewell, of Stockport in the County of Greater Manchester (to give her full title), a stick of candy floss, or perhaps a 99 Flake.
Perhaps Robert Hardman of the Daily Mail took a lump of sugar on his most recent assignment.
In today's paper he straddles a shire horse named Sovereign, a 10ft beast who is the tallest equine in Europe.
"The main challenge when it comes to riding Sovereign is not the riding bit," warns Hardman. "It is the simple business of clinging on."
Getting up onto a creature "the size of an entry-level elephant" is no easy task. The writer fashions a makeshift set of steps using a crate and an oil drum. Once at the summit, staying aboard is no less difficult. "Because Sovereign is so broad, it is particularly uncomfortable, rather like trying to sit astride a van."
Still, what a view this noble steed offers across the Staffordshire countryside.
Even that bible of the metropolitan sophisticate, The Guardian, gets in on the act. The Islingtonian's paper of choice is greatly excited that the great blue butterfly has been sighted over the white cliffs of Dover.
"The rare migratory butterfly has settled on chalk grassland owned by the National Trust and laid eggs, leading lepidopterists to hope for a spectacular late summer emergence of the exotic insect on British soil," writes an evidently thrilled Patrick Barkham, himself a self-confessed butterfly-fancier.
It's enough to get Paper Monitor outdoors this weekend to bask one last time in the great British summer of 2013.
The Loop will return next week.