10 things we didn't know last week
News snippets
Sliced and diced for your convenience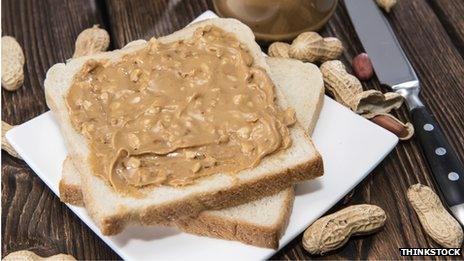 1. Peanut butter is used to test for early signs of Alzheimer's disease.
2. Elephants are the only animal to understand humans pointing.
3. Hugh Fearnley-Whittingstall won't eat the brown bits in bananas.
4. Some species of marsupials mate with such vigour and intensity that it kills them.
5. Medieval French cookery book Le Viandier de Taillevent contains a recipe for plucking and basting a live chicken, which is then rocked to sleep and placed on a platter beside two roasted chickens.
6. Hemp seed herbal tea makes hangovers worse, but Sprite makes them better.
7. New Sunderland coach Charlie Oatway - full name Anthony Philip David Terry Frank Donald Stanley Gerry Gordon Stephen James Oatway - was named after the entire 1973 Queens Park Rangers first team.
8. Nineteen Tyrolean men alive today are related to a 5,300-year-old "iceman" whose frozen corpse was found preserved in the Italian Alps.
9. Swifts can stay airborne for up to six months at a time.
10. Footballers are most at risk of injury five minutes after a goal has been scored or a red or yellow card has been given.