The comforting tone of the hourly radio pips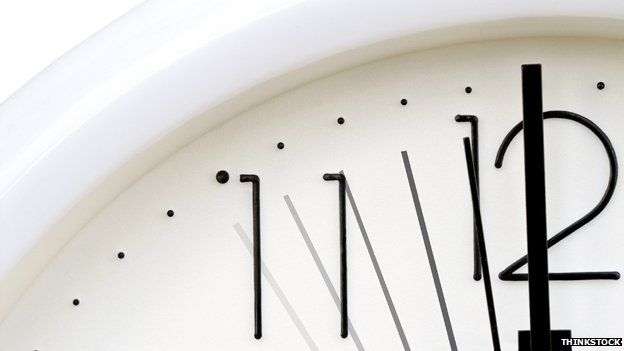 The "pips" - the hourly markers broadcast on Radio 4 and other BBC stations - have turned 90. We look back at a familiar sound.
In a broadcasting landscape beset by rebrands and reshuffles, the pips have somehow persevered. Perhaps it's their reliability, their comforting monotony instilling a sense of momentary calm before the turmoil of the news, that has assured their survival. First heard on 5 February 1924, the six beeps were designed by John Reith, head of the BBC, and Frank Watson Dyson, the astronomer royal. They were controlled by two mechanical clocks at the Royal Greenwich Observatory - hence their official name, the Greenwich time signal. There was just one difference back then. The pips were all of uniform length - there was no elongated beep to round off the signal, which proved confusing for former BBC radio announcer Charles Lister.
On BBC Radio 4's Today programme, Lister told presenter John Humphrys that he may even have triggered the historic change. "Which of the six pips is the important one?" Lister had asked his boss back in the 1960s. As today's listeners know, it's the final pip that matters most, but its elongation didn't materialise until years later - in 1972, according to David Rooney, former curator of timekeeping at the Greenwich observatory. To Lister's dismay, it may have been the introduction of an atomic clock, and the addition of a "leap second", that actually gave life to the idea. Today the pips are heard most often by BBC Radio 4 and World Service listeners, but they are also used on Chris Evans' breakfast show and Clare Balding's Sunday programme, among others on BBC Radio 2 - and they even turn up on BBC Radio 1 and 1Xtra on Saturday evenings. Television viewers can hear them too, mixed into the theme tune for many BBC news programmes.
The sound is tightly regulated and can never be broadcast as a sound effect. Plays and comedies featuring fictional news programmes must find creative ways around the rule. On the Hour distorted the sound while it has been reported that an episode of The News Quiz played the pips individually, but not as a full set. The pips are not to be trifled with. After nearly a century, their place in the broadcasting schedule is firmly assured.