Who, What, Why: Why is Good Friday called Good Friday?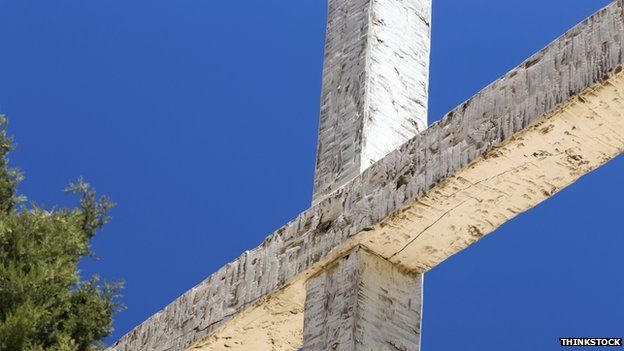 It is the day when Christians commemorate Jesus Christ's crucifixion. So why is it called Good Friday?
According to the Bible, the son of God was flogged, ordered to carry the cross on which he would be crucified and then put to death. It's difficult to see what is "good" about it.
Some sources suggest that the day is "good" in that it is holy, or that the phrase is a corruption of "God's Friday".
However, according to Fiona MacPherson, senior editor at the Oxford English Dictionary, the adjective traditionally "designates a day on (or sometimes a season in) which religious observance is held". The OED states that "good" in this context refers to "a day or season observed as holy by the church", hence the greeting "good tide" at Christmas or on Shrove Tuesday. In addition to Good Friday, there is also a less well-known Good Wednesday, namely the Wednesday before Easter.
The Catholic Encyclopedia, first published in 1907, states that the term's origins are not clear. It says some sources see its origins in the term "God's Friday" or Gottes Freitag, while others maintain that it is from the German Gute Freitag. It notes that the day was called Long Friday by the Anglo-Saxons and is referred to as such in modern Danish.
It also says that the day is known as "the Holy and Great Friday" in the Greek liturgy, "Holy Friday" in Romance Languages and Karfreitag (Sorrowful Friday) in German.