How good are athletes' reactions after five years out of the game?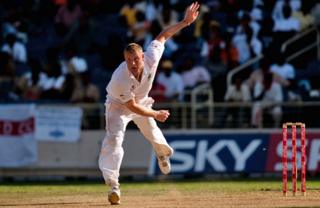 Andrew Flintoff is returning to cricket five years after he retired. How long do sports people keep their reactions, asks Tom de Castella.
"I feel young. I behave like I'm young," Flintoff says. He won the Ashes twice and is regarded by many as the best England all-rounder since Ian Botham. But will his body be up to playing competitive cricket again after so long off the field?
Some returns from sporting retirement are victorious - Nicki Lauda had several years out before returning to win the Formula 1 championship once more. Many boxers have successful comebacks - think of Muhammad Ali and George Foreman. In tennis, Kim Clijsters took two years off to have a baby and then won the US Open a month after returning.
It rarely works though. John McEnroe never won another grand slam title after his 1986 sabbatical. And Bjorn Borg was hopelessly lost after 10 years away.
Anyone can get fit. The hard thing is learning to anticipate what's going on around you, says Times sportswriter Matthew Syed. A batsman has already decided whether to play off the front or back foot before the ball leaves the bowler's hand, he says. It comes down to reading your opponent's body language. The same applies to a tennis player returning serve. It's about spotting patterns instinctively, he says. "If you just turn up after five years all those patterns are much more difficult to retrieve."
In the big sports, competitors play virtually non-stop and so are constantly in "mid-season form", says Simon Kuper, co-author of Soccernomics. A few years out means you're not only considerably older but out of form and off the pace. Strength is something a retired athlete can retain quite well. But flexibility, co-ordination and reactions go quickly, he says. Some sports may be easier to make a comeback in. Boxing is one such, argues Kuper, because there are fewer competing at the top and long breaks between fights are built into the sport.
In football some positions have more leeway than others, says former Chelsea winger Pat Nevin. A goalkeeper could probably come back from a year or two out, he believes. There are reactions to hone but they can be re-learnt. The same goes for a defensive midfielder, who has more time to think on the pitch. But a striker? "No chance. You have to have extremely quick reaction times, pace and change of pace."
It's not staying at the top that is the hard thing, says Nevin. "It's chucking it in and then trying to get back there again."
Follow @BBCNewsMagazine on Twitter and on Facebook