The prevailing myth of sex before sport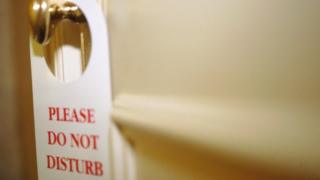 With the dawn of the World Cup (once again) upon us, talk has (once again) turned to whether sex helps or hinders performance on the pitch. There's little evidence it has a detrimental impact on sport, so why won't the myth go away, asks Vanessa Barford.
Mexico and Brazil have cautioned against bedroom ''acrobatics". Bosnia and Herzegovina players have been warned partners are not welcome. But the US has taken a more "casual" approach, saying families can come and go as they please.
Footballers' sexual antics during World Cup fever have been media fodder for years. The England camp in 2006 was labelled "a circus" after manager Sven Goran Eriksson allowed celebrity wives such as Victoria Beckham and Cheryl Cole in Baden-Baden. Four years later Fabio Capello's call to restrict the squad in South Africa was praised by 1966 heroes.
It's well established among sports scientists that sex doesn't inhibit performance (as long as the athlete gets a full night's sleep). But the aversion to sex before sport persists, and isn't just a footballer thing. British sprinter Linford Christie used to say making love the night before a race made his legs feel like lead. German tennis player Boris Becker made headlines after he defied a trainer who told him to remain celibate. Boxer Carl Froch abstained from sex for three months before knocking out George Groves in their world title fight last weekend.
Epic boxing films have also made reference to the strength of the sentiment in the sport. In Rocky, Mickey - the Italian Stallion's trainer - says: "Women weaken legs." Raging Bull shows Jake LaMotta (Robert De Niro) pouring ice down his pants to quell his ardour shortly before a fight.
"It's an old-school thing in boxing. There's an old wives tale that sex makes the legs go weak, that you can't take a punch on the chin if you've had sex," explains boxing trainer Jim McDonnell. "But James Degale, who I train, thinks the idea is mad."
The age-old argument linking sexual activity to athletic performance goes back to the ancient Greeks, who believed safeguarding a man's sperm was vital for spurring aggression needed to perform in the arena.
Football writer Hunter Davies thinks the modern debate is just "sniggering and good fun". "George Best had sex at half time, sex when he was taking corners, sex during throw-ins. But it was drink that got him in the end," he says. "I don't believe sex does any harm, so you can only make jokes about it."
He thinks one of the reasons the story persists in football is the participants. "This is young lads in their 20s that earn way, way more than normal lads their age. They mainly think about cars, money, clothes and sex - and they get them all 100m times more than normal lads," he says.
Subscribe to the BBC News Magazine's email newsletter to get articles sent to your inbox.