Small Data: A big week for statistical disagreements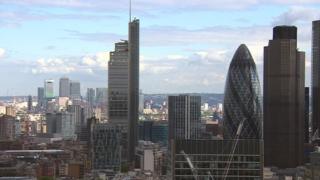 Last week was a big one for arguments about numbers, says Anthony Reuben.
First of all we had the row about what proportion of new private sector jobs were created in London. It was an unusually big disagreement, with Labour saying 80% had been created in London in the last four years, while the Conservatives said 80% had been created outside London.
Labour was using figures from a report earlier this year by the Centre for Cities. The trouble is, those figures aren't for the last four years - they are for 2010 to 2012.
The Office for National Statistics' preferred figure for this is its Public Sector Employment (PSE) figures. They go up to the end of March 2014, and they suggest that 26% of net new private sector jobs were created in the capital in the last four years.
The Centre for Cities managed to get to 80% by using a different ONS data-set, the Business Register and Employment Survey (BRES) and then using a different definition of public and private sector to the official one. But the Centre for Cities defended its use of the BRES data.
"It is the most up-to-date, publicly available source of data at a city-level for workplace jobs - and we focus on cities, not regions, so it is therefore a better fit to understand the detail of city economies than other sources," says chief executive Alexandra Jones.
Taking your figures from different years makes a big difference - not a lot of private sector jobs were being created in 2010 and 2011.
One economist I spoke to summed it up by saying: "London did do substantially better over the period, but this is a bad way of looking at it."
Skills and Enterprise Minister Matthew Hancock was so upset he referred the matter to the UK Statistics Authority.
Then at Prime Ministers' Questions, the battleground moved to waiting times at Accident and Emergency units.
The argument started badly in statistical terms, with Labour leader Ed Miliband saying that in the last four years the number of people waiting more than four hours at A&E had gone up from 353,000 to 939,000. "That's an increase of 300%," he said. It's not, of course, it's an increase of 166%.
The House of Commons Library, which helps Members of Parliament with their sums, weighed into the debate with a blog on A&E waiting times, which was later taken down on the grounds that "it does not meet our expected standards of impartiality".
The blog examined the Prime Minister's claim that average waiting times in A&E had fallen from 77 minutes under the last government to 30 minutes today.
It identified this figure as being the mean (add up all the waiting time and divide by the number of patients), which it said was an unhelpful measure, preferring to use the median (the time that half of patients have waited for longer than and half shorter than) which is pretty much unchanged.
Also, it pointed out that this was the time waited until first assessment, whereas the more useful figure is the time until treatment, which is either unchanged or has risen slightly.
So a bunch of disagreements. Anyone would think we were getting close to a general election.
Subscribe to the BBC News Magazine's email newsletter to get articles sent to your inbox.