Why don't children want to learn the violin?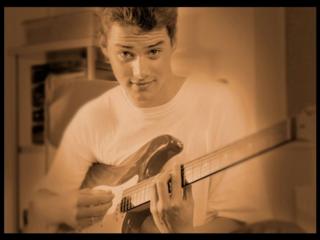 More children are playing instruments today than two decades ago, according to a recent study, with keyboards, guitars and drums outstripping the more traditional violin. Why are more youngsters not taking it up, asks Tammy Thueringer.
According to exam board Associated Board of the Royal Schools of Music, 76% of children between five and 17 years old now play an instrument. That's compared with 45% of five-to-14-year-olds in 1993, when the recorder was the most popular instrument.
Today, the recorder ranks third after the keyboard and piano. The acoustic guitar, drums and electric guitar, come next and the violin is seventh on the list - despite a slight increase in popularity.
Howard Ionascu, director of Junior Academy, a youth programme at the Royal Academy of Music says the violin's place on the list could be linked to what children are exposed to.
"Kids are so immersed in pop music, it's what they see and hear, so I think there is a correlation between that and the growth of students playing instruments like guitars or drums," says Ionascu.
Paulette Bayley, a professional violinist who works on music education projects, says it's important to introduce the violin in a way that creates enthusiasm.
"Much like anything else, the emphasis has to be on how it's presented. If you present them in an interesting way, kids will want to learn."
Difficulty may deter some students. Ionascu says the violin can be one of the more challenging instruments to learn in the early stages doesn't offer the same instant gratification other instruments may.
"With instruments like the piano or flute, you physically put your fingers on a note and you get that note," says Ionascu. "But with the violin, it's really about getting a feel for the strings and that takes time."
Despite only being ahead of the flute, percussion and bass guitar on the list, Ionascu says the violin is still a very popular instrument and can help students succeed in other areas. He says that if violinists or other musicians don't go on to become professional musicians, the skills that they have learnt, such as the rigour of practice and the ability grasp difficult concepts, helps prepare them for high-achieving professions such as law and medicine.