Weekend Edition: The best of the week's reads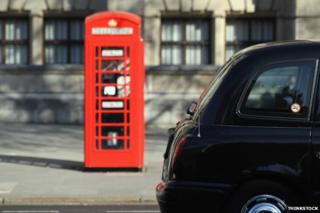 A collection of some of the best features from the BBC News website this week, with an injection of your comments.
"Free market economy at work. The more competition, the merrier," posted Juha Remes. She's talking about the battle for supremacy in the taxi market. Mobile app Uber has been blamed for a decline in the number of people applying to learn the Knowledge, which is a requirement for all of London's traditional taxi drivers. Not everyone is happy. "The cab trade is facing its biggest challenge in 300 to 350 years," reckons one cabbie we spoke to.
Is Uber already harming the traditional taxi?
Dangerous biking
"Fascinating! My husband always wore a helmet when he rode," tweeted Mary Russell. Helmets for motorcyclists did not become compulsory until 1973. The death of Lawrence of Arabia some 38 years previously may well have paved the way for their introduction. He was killed at the age of 46 after going over the handlebars of his Brough Superior SS100 trying to swerve around two boys on cycles ahead, near his Dorset home. One of the medics who attended Lawrence was a young doctor called Hugh Cairns, one of Britain's very first neurosurgeons, and his pioneering work would change perceptions.
Lawrence of Arabia and the crash helmet
Gaudi the good
"I think Gaudi has perfectly qualified," posted Won Lee. He was reacting to our story about the architect of La Sagrada Familia - Antoni Gaudi - who might be made a saint. The process which started in the 1990s has gained traction more recently. Gaudi, who was born in 1852, nearly died fasting for Lent in his early 40s, and only began to eat again when a priest reminded him of his mission to build the basilica. He spent more than four decades on its construction and poured in his savings when the project was in danger of going bankrupt.
Africa's Tarantino
"This is awesome. Working in these conditions fuels innovation and creativity. Well done," wrote Nathan Krige. He's referring to Wakaliwood, Hollywood's low-budget cousin, where film-maker Isaac Nabwana has shot more than 40 action films on a shoestring. Wooden bullets, fake blood and sewage all typically form part of his films which are made in a Ugandan slum. We catch up with Nabwana and the American super-fan who gave up his life in New York to live and work in Kampala alongside him.
Uganda's Tarantino and his $200 action movies
Frog shakes
"Frog in throat time," posted Stephen Connolly. A "frog shake" takes a few minutes to make and is available to buy at a stall in the popular Mayorista market in the Peruvian capital Lima. About 100 are sold each day. They are often made with endangered species and cost just under $2. It's part of a wider culture of illegal trading in wildlife. The country's myriad species of birds and animals are coveted by collectors both at home and abroad.
The country that blends endangered frogs
Enjoyable reads from elsewhere
The Grim, Racist (and Likely Illegal) Methods of One Brooklyn Landlord - New York Magazine
The Dealmaker Who Helped a US Hedge Fund Score Congo Oil Prize - Bloomberg
Fight for justice that gave Kenyan rape victims a voice - The Guardian
Breaking Baltimore's Blue Wall Of Silence - BuzzFeed
Inside the Milibunker: The last days of Ed - The Spectator
Subscribe to the BBC News Magazine's email newsletter to get articles sent to your inbox