Syria: Rebel recruits banned from smoking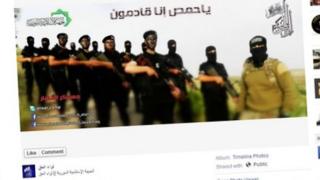 A Syrian rebel group is banning smokers from its new training camp.
The Al-Ansar Battalion says on its Facebook page the camp is open to all those wishing to participate in "jihad in Homs", where opposition forces are engaged in fierce battles with troops loyal to President Bashar al-Assad for control of the city. However, it lays out a number of conditions for new recruits including the ban on lighting up. "Smokers should abstain from smoking during the camp and completely quit smoking by the end of the training," it says.
The battalion, which comes under the Islamist Liwa al-Haqq Brigade, says the would-be mujahideen must have a reference from a religious scholar or battalion member, abide by Sharia (Islamic law) and hand over all personal communication devices. It's unclear whether the tobacco ban is for religious or fitness reasons.
Use #NewsfromElsewhere to stay up-to-date with our reports via Twitter.