India: Bollywood 'mesmerized' Chinese into crossing border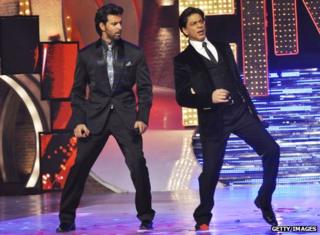 Knife-wielding Chinese Muslims picked up by Indian security forces claimed Bollywood stars had mesmerized them into crossing the border, it's reported.
Questioned independently, the trio apparently produced differing accounts of what they were up to. However, all three claimed the movies of Shah Rukh Khan and Hrithik Roshan inspired them to leave poverty-stricken Kargalilik, in western Xianjang province, to seek their fortune in India, according to financial daily the Hindu Business Line. Bollywood films had given them the impression India was a land of prosperity, according to the paper's sources.
It seems authorities think the men - who were carrying improvised swords and knives - may have passed through an area of the border where Indian and Chinese troops were involved in a stand-off earlier this year. It's suspected they were heading towards Pakistani-administered Kashmir, according to the paper. The trio reportedly spoke Uighur. Many Uighur Muslims have been involved in a separatist movement and tensions have been high in recent years, with China accusing Pakistan of failing to rein in Uighur extremists training with Pakistani extremist groups.
Use #NewsfromElsewhere to stay up-to-date with our reports via Twitter.