Israel: Rabbi's ruling stirs 'kosher' smartphone debate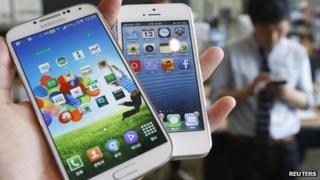 An Israeli rabbi's ruling on a lost smartphone has raised questions as to whether it's theft not to return it to its owner, it appears.
The controversy surrounds an incident in which a saleswoman in a bakery in the Israeli city of Bnei Brak refused to return a smartphone after it was lost, the Ynetnews website reports. It seems there was some debate as to whether she had broken the "thou shalt not steal" commandment, until Rabbi Nissim Karelitz ruled that cellular phones should not be considered property as they are "non-kosher".
The arrival of the mobile phone has caused problems for Israel's ultra-Orthodox Haredi community, which has grappled with the nature of the technology. The first kosher mobile phones were not approved until 2006. They had text message services, internet connection, video and voicemail applications disabled to rule out potential for behaviour considered "immodest". Last year, an influential ultra-Orthodox rabbi declared that smartphones were forbidden, and anyone who owned one must burn theirs. However, debate is likely to be stirred again with the forthcoming release of a "kosher" smartphone, which Haredi businessmen may use as a hand-held tablet computer.
Use #NewsfromElsewhere to stay up-to-date with our reports via Twitter.