North Korea: Majority of nation backs leader, say defectors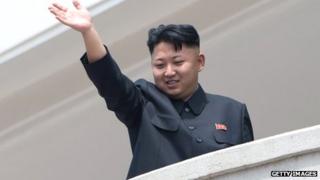 They might have fled to the South but even defectors from North Korea reckon leader Kim Jong-un's approval rating is over 50%.
That's according to the results of a university survey, reported by Seoul-based news agency Yonhap. It seems the leader is more popular than his father was shortly before his death. Of 133 defectors polled by Seoul's Institute for Peace and Unification Studies, 61.7% believed the young leader had a majority support of his people. In a 2011 survey, only 55.7% believed at least half of the nation supported Kim Jong-il. He was succeeded by his son later that year.
Experts put Kim Jong-un's popularity down to efforts improve everyday citizens' lives, with an emphasis on economic growth, light industries and farming in a country where most are believed to be short of food, Yonhap says. There are no opinion polls in the closed communist state, where - outwardly at least - the leader enjoys full and boisterous support. Though not directly comparable, the perceived approval rating outshines those of Western leaders. A recent McClatchy poll suggested only 41% of Americans back President Barack Obama's performance, while UK Prime Minister David Cameron scored 38% in a recent YouGov poll.
Use #NewsfromElsewhere to stay up-to-date with our reports via Twitter.