Moldova: One in five teachers 'a pensioner'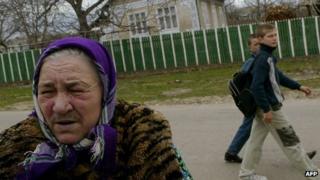 One in five teachers in Moldova is a pensioner, it's reported.
And United Nations demographers are calling on the country to raise the retirement age to forestall a looming crisis in the education sector, reports Pro TV. It highlights the proportion of teachers past the pensionable age - 62 for men and 57 for women - in its report on the ageing population of the small nation sandwiched between Ukraine and Romania. While low birth rates and longer life expectancy mean the "greying of Europe" is a phenomenon across the continent, Moldova's Institute of Economic Studies says the rate is accelerating as fast there as anywhere.
Wealthy countries like Germany and Belgium may be contemplating solutions such as increasing immigration to boost working numbers but this isn't really an option in impoverished, agricultural Moldova. The institute's director Alexandru Stratan told Pro TV the number of pensioners could hit 35% by 2050, meaning there would be one pensioner for each working person, unless the government somehow counters the emigration of young people and boosts living standards at home.
Use #NewsfromElsewhere to stay up-to-date with our reports via Twitter.