Israel: 'St Peter's Fish' to revive the Sea of Galilee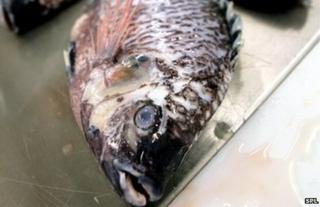 The Bible says Jesus raised a mighty haul of fish from the depths of the Sea of Galilee for the Apostle Peter, but Israel's agriculture ministry hopes "St Peter's fish" itself can perform some wonders.
Some 600,000 tilapia - known locally as St Peter's fish - have just been introduced to the large freshwater lake, where fish stocks have been falling dramatically because of drought, over-fishing and increased extraction of water, according to the Times of Israel. And they aren't intended to simply boost the sea's stocks. It seems the fish act as "biofilters", boosting biodiversity and balancing the ecosystem by clearing out toxins caused by a type of weed that happens to be tilapia's favourite food, the report says.
Commercial fishing is suspended by the ministry during the fish release. Another 400,000 tilapia are apparently due to be released in October, while 300,000 silver carp will be added this week. They're being raised in pools at the Kibbutz Ginosar farm on the shores of the Sea.
Use #NewsfromElsewhere to stay up-to-date with our reports via Twitter.