Turkmenistan: Women in discos 'risk arrest in sex raids'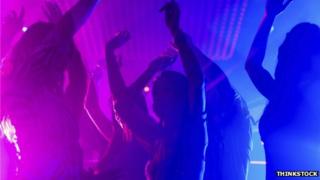 Police on an anti-prostitution drive in the capital of Turkmenistan are picking up women simply out for the evening, it's claimed.
In a typical scene, officers in black suits burst into cafes, restaurants or discos, apprehend women and take them to police stations to be tested for drug-use and sexually-transmitted infections, says the Vienna-based opposition website Chronicles of Turkmenistan. This is alleged to have been going on in the capital, Ashgabat, throughout November. In some cases, women "celebrating a special family occasion with not only their spouses but also their parents" have been detained, it adds.
But police regard the raids as part of the fight against prostitution. The tests have revealed many cases of STIs among sex workers detained as part of "efforts to foster high morals in the epoch of power and happiness", the website quotes the police as saying.
Use #NewsfromElsewhere to stay up-to-date with our reports via Twitter.