China: Judges banned from extravagant spending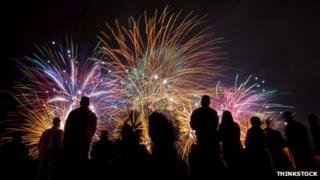 Judges may not buy fireworks, cakes or greeting cards with public money under austerity measures imposed by the Supreme People's Court in China, it's reported.
The list of forbidden purchases is to prevent "extravagance and waste" during public holidays, the state-run China Daily newspaper reports. Judges are also banned from spending state cash on entertainment, travel, treating guests and driving government cars on personal business, the ruling says. Making it clear that it's taking these austerity measures seriously, the Supreme People's Court says disobedient judges will be subject to "strict and heavy punishments".
Austerity has emerged as official policy throughout China as President Xi Jinping aims to rein in the perceived extravagances of public servants. In September, state-run China Central Television slashed the budget for its usually spectacular Mid-Autumn Festival gala programming, cancelling fireworks and pop stars in response to the new policy of frugality. Earlier in the year, the country's broadcast regulator barred advertising that promotes "extravagant gift giving", while top military officials have been banned from holding elaborate state-funded banquets. According to China Daily, austerity measures form part of the Communist Party of China's move to eliminate the four "evil winds" of formalism, bureaucracy, hedonism and extravagance.
Use #NewsfromElsewhere to stay up-to-date with our reports via Twitter.