Iran: Burial of Richard Frye in Esfahan 'in limbo'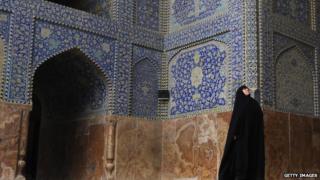 The burial of a prominent US scholar is in limbo, amid a backlash in Iranian media over the professor's request to be laid to rest in the central city of Esfahan, it seems.
Richard Frye, an expert in Iranian and Central Asian studies, died on 27 March at the age of 94 and his body is waiting to be transferred from Boston to Iran for burial. But the newspaper Kayhan, which is seen as a mouthpiece for Supreme Leader Ayatollah Ali Khamenei, has objected, describing him as a "CIA agent".
In his will, Frye asked to be buried near the Zayandeh Rud river, where two other US scholars, Arthur Pope and Phyllis Ackerman, were laid to rest. The plan was approved by former President Mahmoud Ahmadinejad, who also offered to give him an old house in Esfahan as a gift in 2010.
"If we fail to fulfil the late Frye's will in Iran, we shall be damaging Iranian studies outside Iran," Mostafa Mohaqqeq-Damad, a university lecturer, told reformist newspaper Sharq. If no decision is reached by 8 April, Frye's body may be sent to Dushanbe in Tajikistan.
Frye helped establish the Centre for Middle Eastern Studies at Harvard, the first Iranian studies program in US.
Use #NewsfromElsewhere to stay up-to-date with our reports via Twitter.