Russia: Swearing in films banned by lower house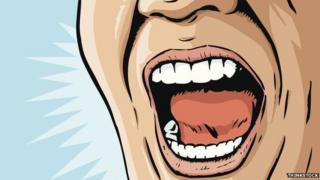 The Russian parliament's lower house has passed a bill that bans swearing from films, music and other works of art, it's been reported.
The measure would impose fines for swearing in films, plays, concerts and shows, the Itar-Tass news agency reports. In addition, members of the public could face penalties of up to 2,500 roubles (£42; $70) for swearing in public and officials would have to pay double.
The bill says a panel of experts will decide exactly what counts as a swear word. If the measure is approved by the upper house, it will be signed into law by President Vladimir Putin and take effect on 1 July 2014.
Earlier, the private TVC channel caused a stir by beeping out a word in the classic 1979 Soviet film Garage. The word "hrenovina" - a colourful expression for nonsense - was deemed too offensive for broadcast. But the film's director, Eldar Ryazanov, called the censorship "an act of idiocy".
Another law restricting the use of profanities in the media came into force in Russia in April 2013. The law envisages fines of up to 200,000 roubles as well as confiscation of equipment.
Use #NewsfromElsewhere to stay up-to-date with our reports via Twitter.