Uzbekistan: Broadcast towers 'rigged to self-destruct'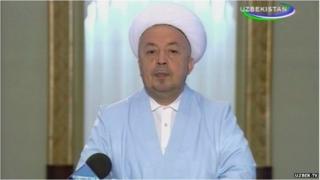 TV and radio stations in Uzbekistan have been ordered to rig their transmission systems with explosives, apparently so that broadcasting can be cut immediately should their facilities fall into hostile hands.
Networks have until 14 May to install the "self-destructing devices" on their transmission towers, says Radio Liberty, a US-funded broadcaster. The station adds that recent takeovers of broadcast stations in eastern Ukraine by pro-Russian groups may have influenced the Uzbek government's move.
Uzbekistan's National Security Service (SNB) has been asked to oversee the installation process. Radio Liberty reports that the agency's officers have also been checking that ventilation ducts and shafts leading to studios are too small for a person to pass through, and that there must be two policemen from the interior ministry in the security team of every channel.
The radio station suggests that other governments in the region have introduced new measures in response to the situation unfolding in Ukraine. In Kazakhstan, news bulletins can reportedly be delayed by up to 24 hours under state of emergency rules. In Dushanbe, Tajikistan's capital, old car tyres have apparently been dumped outside the city - supposedly so that protesters would not be able to use them to construct barricades similar to those seen in Kiev in the event of a protest.
Use #NewsfromElsewhere to stay up-to-date with our reports via Twitter.