Saudi Arabia: Man installs street fridge for the needy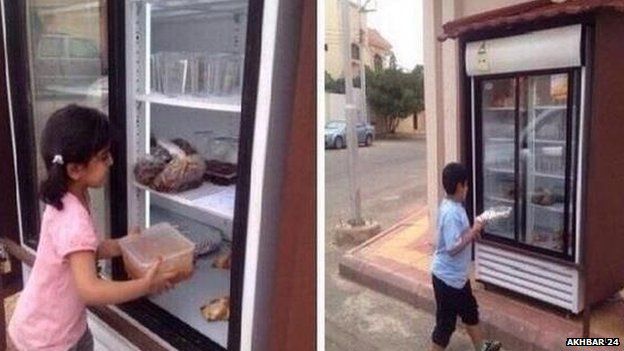 A man in the Saudi city of Hail has put a fridge outside his house and called on neighbours to fill it with food for the needy, it seems.
The story took off after leading Saudi Muslim cleric Sheikh Mohamad al-Arefe tweeted his approval: "I've always said the people of Hail are generous. A man puts a fridge outside his house for leftover food; an indirect act of charity for the needy. Oh how I love you, Hail!" Sheikh al-Arefe has 8.6 million followers on Twitter and his remark was retweeted more than 5,000 times, according to Saudi news site Akhbar 24.
Social media users are calling on mosques and households to put out more fridges, and one person says people should go beyond leftovers and leave freshly-cooked food, adding it was a matter of feeding not only the body but also the soul through a "great act of charity" ahead of the fasting month of Ramadan, which begins at the end of June.
Use #NewsfromElsewhere to stay up-to-date with our reports via Twitter.