Israel: Hitchhiking continues despite kidnap dangers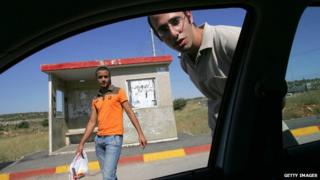 Travellers are likely to ignore a directive from Israeli Prime Minister Binyamin Netanyahu that "bans" hitchhiking in the wake of the disappearance of three teenagers, it seems.
According to the Ma'ariv Hashavu'a newspaper, the prime minister has directed "all settlers and travellers in Judea and Samaria [West Bank] not to take rides offered by strangers". The order comes as Israel makes scores of arrests and blames Hamas for the disappearance of one 19-year-old and two 16-year-old youths near an Israeli settlement in the West Bank on their way home from lessons.
However, as Anshel Pfeffer points out in Israeli newspaper Haaretz, neither the fact that people have gone missing nor any government discouragement will stop young Israelis from hitchhiking. The culture of "tremping" (hitchhiking) is deeply ingrained in the country's youth, despite the dangers of accepting lifts from strangers. Tremping, Pfeffer says, is a "hallowed institution", and teenagers are more likely to continue tremping in defiance.
Most settlement communities have a hitchhiking station in their vicinity, which are often patrolled by police and security forces, Ma'ariv notes. Hitching continues to be attractive because it is cheaper and more convenient than public buses, The Times of Israel says. "It's just not normal to take a cab, no one does that," one student told the paper.
Use #NewsfromElsewhere to stay up-to-date with our reports via Twitter.