Japan: Camera boat records tsunami coast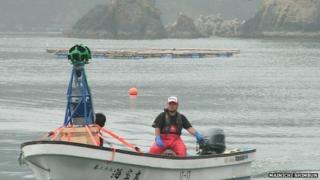 Boat-mounted cameras are being used in a new attempt to map Japan's tsunami-hit coast from the sea, it's been reported.
The "Street View from the Ocean" programme will take panoramic photographs of the Sanriku coast on the north-east of Japan's main island of Honshu, says the Asahi Shimbun newspaper. The craft will work its way along the coast recording how areas are recovering from the March 2011 tsunami disaster, with other land-based shots being taken by workers carrying recording equipment on their backs. The mayor of Kesennuma told the paper that the mapping project would show "future generations the mood of recovery in these coastal areas".
According to the Mainchi Shumbun, Google's Japanese arm has mounted one of the corporation's 15-lens street view cameras onto a boat, and have already used it to capture images of reconstruction work at a fishing port in the northern Miyagi prefecture. The images will appear online in January 2015.
It won't be the first time images of tsunami damage have appeared online. In December 2012, Google provided photographs which allowed viewers to "tour" the interiors of 34 damaged schools, city halls and other buildings in Iwate and Fukushima prefectures after obtaining permission from local authorities.
Use #NewsfromElsewhere to stay up-to-date with our reports via Twitter.