India: Bangalore hotel excludes non-Japanese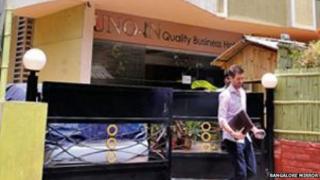 A hotel offering a taste of Japan in Bangalore is discouraging all customers who are not Japanese, it's reported.
The Uno-In Hotel advertises as a "home away from home" for its mainly business clients. When a group of reporters from a local newspaper tried to dine in the hotel's rooftop restaurant, they were told Indians were not allowed, the Bangalore Mirror reports.
"This is a dedicated place for Japanese people alone," they were told by Nic U Iqbal, managing director of Nippon Infrastructure which runs the hotel. "It is really hard to maintain the quality system," he added, in comments that were recorded by the Mirror. To find out if the hotel was "fair-handed" in its discrimination, the paper sent in two other potential customers, a British and an African man, who were both turned away.
The hotel's website clearly states that it is "exclusively for Japanese". But it's unclear if the policy is legal. An official from Bangalore's trade licensing authority, the BBMP (Bangalore Mahanagara Palike) told the Mirror: "We issue licences, check if the health, safety and cleanliness standards are being maintained. Nothing beyond it."
Bangalore is home to around 200 Japanese companies, and 12,000 Japanese visit the city every year on business, according to The Times of India.
Use #NewsfromElsewhere to stay up-to-date with our reports via Twitter.