China: Cult following for police blogger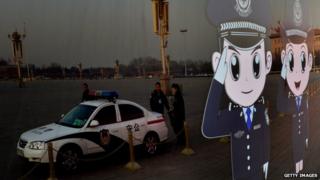 A police officer's rumour-busting social media account has earned hundreds of thousands of followers in China, it's been reported.
The account, run by police officer Wang Haiding, has more than 640,000 followers reading his quirky crime advice and posts debunking rumours, China's state-owned Xinhua news agency reports. One such piece of advice squashes a long-running urban myth about kidney thieves: "A kidney dies only hours after removal. You can do nothing with one stolen from a stranger, except stir fry it," he says.
However, the blog isn't personal, but belongs to Jiangning district police in Nanjing where Wang works, where it's part of a campaign to give a more human face to both the police and officialdom. While the account is full of cute pictures of dogs and internet slang, Wang told Xinhua that there's a serious point to it. "The essence of my work is to build trust," he says, pointing to his debunking of rumours. "You can't just declare something as false, people may not believe it. So instead of making statements, I explain to them using previous cases and rational analysis."
He's become so popular that he regularly has to tell his followers to dial the 110 emergency number to report a crime, rather than tell him first.
According to one Chinese internet observer, online rumours have become a major concern in China, and government attempts to control the conversation lack trust because their social media presence is often a "one-way information pipeline". Instead, the new style of account "puts on a more personal style. They voice their opinions on public issues and use vivid internet language," Professor Shen Yang tells Xinhua.
Use #NewsfromElsewhere to stay up-to-date with our reports via Twitter.