India: 'Web rehab' helps wean children off devices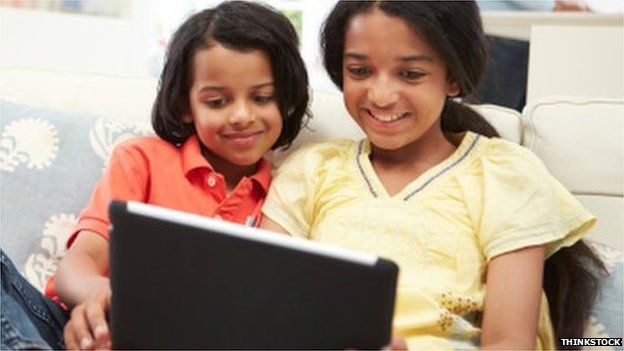 A centre has been set up in the Indian capital, Delhi, reportedly to help young people suffering from "internet addiction".
The Centre for Children in Internet and Technology Distress is teaching around 60 children to "discover the joys of traditional games and physical interaction", says Rahul Verma of the Uday Foundation. Parents have turned to the centre because their children are choosing to spend time alone on their smartphones instead of playing outside or with friends. Sometimes children refuse to eat or sleep, or compulsively check the popularity of their social media posts, the Hindustan Times reports.
The centre encourages group play, yoga and reading as well as games. Its walls are decorated with posters of outdoor fun with messages such as: "Life was much easier when Apple and Blackberry were just fruit." Doctors in Delhi are registering a sharp increase in children spending too much time online. The respected National Institute of Mental Health and Neuro Sciences, which opened a similar centre in India's IT hub Bangalore a few months ago, estimates web overuse is causing 73% of teenagers there some psychiatric distress.
Meanwhile, several parents told the paper their children had benefited from counselling at the centre, and are no longer neglecting their studies or becoming aggressive if the WiFi goes down.
Use #NewsfromElsewhere to stay up-to-date with our reports via Twitter.