Switzerland: Nurseries in male recruitment drive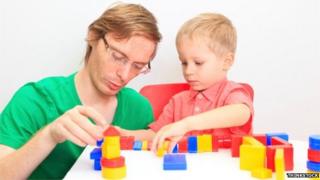 Swiss nurseries have embarked on a recruitment drive for male staff after a dramatic drop in job applications.
Jeannette Good, head of nursery group ABB, tells the Schweiz am Sonntag newspaper: "We were flooded with CVs not so long ago, but now we have a shortage of qualified staff." Men make up less than 10% of nursery staff, and the official Kibesuisse childcare agency is targeting a campaign to encourage more to train as care workers.
Zurich city council recently scored some success in recruiting foreign workers, filling several hundred places with qualified German staff. Kibesuisse says foreigners and migrant workers are free to apply, but the paper wonders whether a clear referendum vote in February to limit migration from the EU to Switzerland with new quotas might scupper this.
Kibesuisse's Stefanie Knocks also admits there are deep-seated problems with recruiting to nurseries. "Pay is low, and it's both physically and psychologically demanding work," she says, adding that there are social barriers to getting men into the industry. Some male care workers endure teasing from friends, she says, not to mention malicious gossip about men who want to work with small children.
Use #NewsfromElsewhere to stay up-to-date with our reports via Twitter.