Mongolian television enters the digital age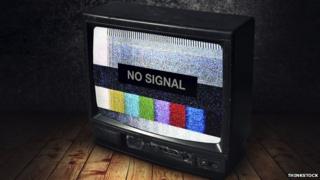 Television channels in Mongolia are switching their terrestrial broadcasting to digital, and plan to complete the transition within two years - quicker than their hi-tech neighbours Japan and South Korea managed.
Like viewers elsewhere, many Mongolians are unsure about the change-over and want to know whether they can still watch their favourite programmes on analogue sets, the Ulan Bator Post newspaper reports. The head of the official broadcast authority, Tsagaan-Ovgoniy Jadambaa, decided to answer questions at a public meeting in Genghis Khan Square in central Ulaan Baatar, broadcast live nationwide.
Jadambaa says the analogue signal will not be switched off until January 2016, but advises people to buy a set-top box or a television that supports the new digital system. He says Mongolia has opted for the European standard DVB-T2 because it "will allow viewers to receive high-definition channels direct". Japan operates a similar system called ISDB-T, while South Korea and China have chosen to use different standards.
The broadcast authority will install 10 transmitters in Ulan Bator and 244 others in the provinces by the end of August, giving the whole country full digital coverage by the time the analogue signal ends. "Japan and South Korea were able to do a complete transition in five years. Mongolia will do it in two," he told viewers in the live broadcast. Television companies in trial areas report that digital broadcasts are already operating normally, the newspaper says.
Use #NewsfromElsewhere to stay up-to-date with our reports via Twitter.