Saudi Arabia: Jail for red-light runners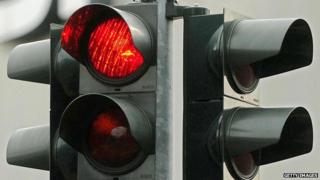 Drivers in the Saudi Arabian city of Jeddah are being forced to spend the night in prison if they jump a red light, it appears.
According to a traffic police spokesman, offenders caught on the city's CCTV systems will only be able to pay the mandatory fine after they have served a 24-hour detention period, the Arab News reports. Extra undercover police officials are to be deployed at road junctions to "crack down on traffic violators", Brigadier Zaid Al-Hamzi tells the paper, and similar mandatory punishments are being rolled out across the Kingdom, Arab News says. One car rental firm confirmed that the regulations are being implemented, with a spokesman saying that several of its clients were cooling their heels in prison.
A report last year said that Saudi Arabia's roads are amongst the most dangerous in the world, with an average of 19 deaths every day. The situation is deemed so serious that Saudi Arabia's Grand Mufti Abdulaziz Al-Asheikh recently offered a spiritual ruling on reckless drivers. The fatwa issued by the country's most senior religious authority said that it is a "major sin" to drive dangerously, and such actions could kill others, Arab News said.
Use #NewsfromElsewhere to stay up-to-date with our reports via Twitter.