Philippines 'honesty teams' check on cops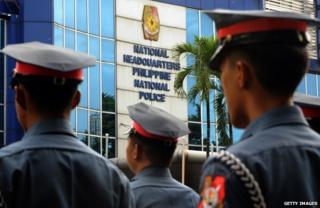 The Philippines government is sending "honesty teams" to investigate whether the wealth of police officers matches their official income.
Police spokesman Reuben Theodore Sindac says the assets, liabilities and net worth of officers are routinely checked whenever they apply for promotion. But now the National Police Directorate for Intelligence will dispatch "re-energized honesty teams" in plain clothes to trawl through all police records, Remate newspaper reports.
Interior Minister Manuel Roxas II last week said he would inspect police personal wealth "from the highest ranks to the lowest" in the 148,000-strong force. This follows revelations that officers linked to a notorious robbery and abduction case on a Manila ring road had declared assets far in excess of their income, the Philippines Inquirer reports.
Police honesty teams were first tried out in 2006, and received instructions on how to weed out specific bad cops in 2009. But the new operation is on a grander scale, and will be an "opportunity to protect the good name of the police by eliminating suspicion and speculation of ill-gotten wealth or involvement in criminal activity," says Chief Superintendent Sindac.
Use #NewsfromElsewhere to stay up-to-date with our reports via Twitter.