Canada: Christian claims to be victim of 'viking discrimination'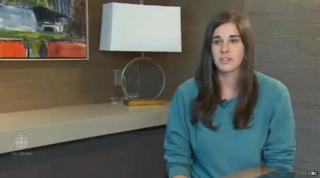 A Canadian graduate of a Christian university says her religious beliefs were attacked when she applied for a job as a wilderness guide.
Bethany Paquette, who is an experienced rafting guide, says she got a shocking rejection letter when she applied to the Norwegian Amaruk Wilderness Corp, which runs treks in Canada's north. "It did really hurt me and I did feel really attacked on the basis that I'm a Christian," Paquette told CBC news. Trinity Western University alumnus says her beliefs "don't come into play when I am doing my job".
The letter from hiring manager Olaf Amundsen said, "The Norse background of most of the guys at the management level means that we are not a Christian organization, and most of us actually see Christianity as having destroyed our culture tradition and way of life." Not only that, graduates from TWU are not welcome in the company because the campus is allowed to exclude students who don't sign up to a covenant prohibiting sex outside of heterosexual marriage, Amundsen said in a follow-up e-mail. "In asking students to refrain from same-sex relationships, Trinity Western University, and any person associated with it, has engaged in discrimination," he wrote.
In her reply to Amundsen - who describes himself as "a Viking with a PhD in Norse culture", Paquette noted that the Norse people chose Christianity. "I signed it God Bless, probably partially because I knew it would irritate them," she says. Paquette is taking her discrimination complaint to the British Columbia human rights tribunal, and her lawyer says he'll seek compensation for injury to her feelings and self-respect. Amundsen maintains that Paquette was not qualified for the job.
Use #NewsfromElsewhere to stay up-to-date with our reports via Twitter.