Canada: Dominatrix given civil liberties award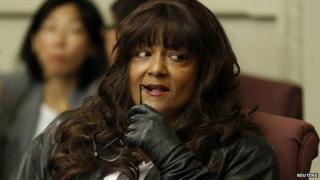 A former dominatrix has been honoured by a Canadian civil liberties group, after successfully campaigning to overturn the country's prostitution laws.
Terri-Jean Bedford, who once ran a "bondage dungeon", will be presented with the Ontario Civil Liberties Award in November, the Canada.com news website reports. She was one of three women who challenged Canada's anti-prostitution laws in court, leading to a unanimous Supreme Court ruling in December 2013 striking down the laws as unconstitutional. The court said that parliament could regulate against nuisances, "but not at the cost of the health, safety and lives of prostitutes... It is not a crime in Canada to sell sex for money." It has given parliament one year to come up with new prostitution laws.
"Miss Bedford has fought for the freedom, dignity, and safety of sex workers in Canada," the Ontario Civil Liberties Association says in a statement on its website. "She has opposed the unjust laws affecting her profession in court, in the streets, in the Senate, in the press, and in her writings. She has even been to jail under these laws," it says. Dubbed "Canada's most famous dominatrix", Ms Bedford says she wants to be remembered for "standing against secret rules. My motto is that I'll fight for my rights, whether you like it or not."
Use #NewsfromElsewhere to stay up-to-date with our reports via Twitter.