New Zealand: Holiday offer for escaped convict tip-off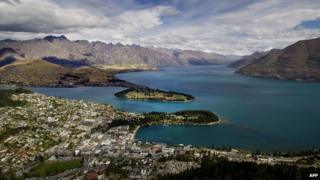 A New Zealand lawyer wants to reward the woman who tipped off police to the whereabouts of an escaped convict by offering her a free holiday, it's reported.
Convicted murderer Phillip Smith was arrested in a Brazilian hostel after escaping while on a three-day release from prison in New Zealand, where he was serving a life sentence. He was recognised by a member of the public in Rio de Janeiro, who contacted the police. Now lawyer John Fitchett says he want to gift a holiday to the woman, who has not been identified, and he wants others to get involved too, national broadcaster TVNZ reports. "My wife and I would cover the price of international air fares and hopefully tourism operators would sponsor maybe a 10 day or two-week tour of New Zealand as a way for the community to say thank you," Mr Fitchett says. One motel has reportedly already joined in, offering two nights of free accommodation.
"I had the idea to just do this thing in a fit of euphoria, shall we say, yesterday morning when I heard it was a member of the public who dobbed him in," he tells the New Zealand Herald. "For a private individual to find him... I thought that was really great."
Use #NewsfromElsewhere to stay up-to-date with our reports via Twitter.