Russia: Bailiffs seize cats over payments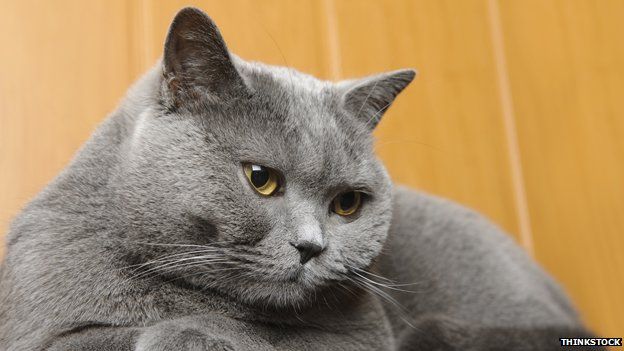 Tax collectors in Russia have stumbled across a new way of getting people to pay their debts - by threatening to take away their cats, it's been reported.
State collectors in the Siberian city of Novosibirsk recently succeeded in getting a resident to pay 12,000 roubles ($198; £127) he owed in unpaid taxes after threatening to seize his expensive pedigree cat, Interfax news agency reports. When bailiffs arrived at the student's flat, they initially found nothing of value worth seizing - that is until they spied the British Shorthair cat he was holding and three of its kittens running around the place. "Because the animals are pedigree and expensive, the representative of the law decided to place the cat brood under arrest", Interfax quotes a statement from the region's court marshal's service.
In another case, bailiffs in the Siberian region of Tomsk placed four pedigree Scottish Fold kittens "under arrest" after their owner, a former businesswoman, failed to make payments into a company pension fund, Tass news agency reports. She was eventually allowed to keep the cats after managing to get hold of the money. And it seems it's not just people's beloved felines that have fallen prey to the latest scheme. In another Siberian region, Krasnoyarsk, a man who owed 20,000 roubles in unpaid utility bills had his "British Shorthair cat named Yasmin and his fluffy pet rabbit" seized, Interfax reports.
Use #NewsfromElsewhere to stay up-to-date with our reports via Twitter.