Dubai: Landlords 'blame goblins' for property fires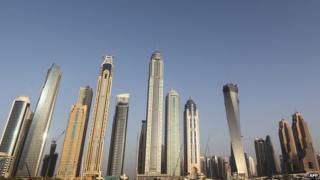 Landlords seeking compensation for house fires in Dubai have sometimes told police the blaze was started by supernatural beings, it's been reported.
Owners claim their properties were set alight by goblins or jinns in order to claim insurance money or even to get a new house, the Khaleej Times website reports. A police fire expert has rubbished the idea as little more than a scam, telling the paper that their investigations suggest the fires are often either started deliberately or caused by negligence. "Fire experts follow scientific methods according to specific rules," says Ahmed Mohammed, a senior fire expert at the Criminal Evidence Department of the Dubai Police. "There have been cases in which a person or persons tell lies, and make weird claims that a jinn is behind the fire," he says, adding that many people don't know how to deal with fires when they start. A straightforward solution would be to set up CCTV cameras in buildings, Mr Mohammed says.
In Arabic mythology, jinns - or genies - are spirits which can influence the actions of human beings. In 2014, a man in Dubai was granted a divorce after he said his wife was possessed by a jinn and refused to have sex with him. A court initially awarded the woman alimony but this was cancelled by an appeals court, which said she should have been "honest" about the jinn issue.
Use #NewsfromElsewhere to stay up-to-date with our reports via Twitter.