Kazakhstan: Villagers relocated over sleep illness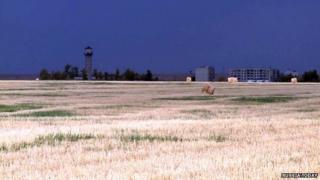 Residents of a Kazakh village are being relocated because they keep being struck down with a mystery sleeping illness, it's been reported.
Villagers in Kalachi, northern Kazakhstan, have been suffering from the unexplained condition for about two years. It causes people to fall asleep suddenly, sometimes for several days, and those affected have also complained of memory loss and in some cases hallucinations. More than 100 cases have been reported in the village, which has been nicknamed "Sleepy Hollow", and some people have been affected more than once. Now the heads of neighbouring districts are offering to move the villagers to new homes and jobs elsewhere, the Interfax news agency reports. Priority is being given to the families who have children in the village, the deputy head of Esil district, Saule Agymbayeva, tells the agency. More than half of the village's 582 residents plan to relocate, the report says.
The illness has affected both adults and children. "If you try to wake him, it seems he wants to open his eyes, but can't. He just sleeps and sleeps," Igor Samusenko, whose son was affected by the condition, told Russia Today in December. Doctors haven't been able to work out what's causing the illness, although some have suggested mass psychosis. Other people think the village's location close to a former uranium mine, which closed more than two decades ago, could be behind it, although no abnormal readings have been found in samples of the village's water of soil, the TV channel says.
Use #NewsfromElsewhere to stay up-to-date with our reports via Twitter.