Iceland: Brewery makes 'whale testicle beer'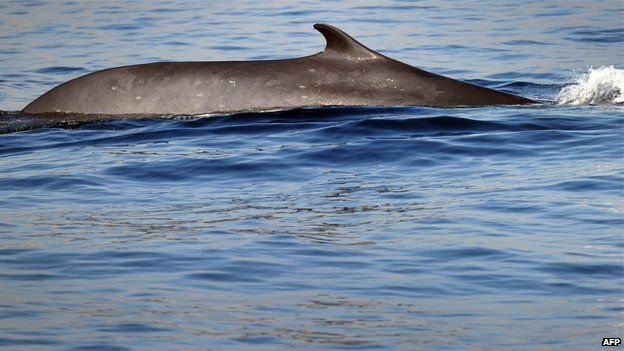 An Icelandic micro-brewery has announced its new beer will be flavoured with smoked whales' testicles, it's been reported.
The Stedji brewery's Hvalur 2 beer is being sold for a limited period to mark the Icelandic midwinter month of Thorri, the Visir website reports. The testicles of fin whales - which are an endangered species - are cured "according to an old, Icelandic tradition" before being salted and smoked, with one being used per brewing. "We want to create a true Thorri atmosphere, and therefore we decided to use smoked testicles from fin whales for flavouring the beer," says Dagbjartur Ariliusson, a co-owner of the brewery. "We put a lot of effort into this and it's a long process." In 2013, Iceland resumed commercial fin whaling after a two-year suspension. Most of its whale meat is exported to Japan.
The Stedji brewery angered conservationists in 2014 by making a beer which contained other whale parts, including bones and intestines. At the time, the Whale and Dolphin Conservation group described it as "immoral and outrageous" to use whale meat to make beer. The product was temporarily banned by public health authorities, but later sold out in alcohol shops. This time around, all the permissions are already in place, the brewery says.
Use #NewsfromElsewhere to stay up-to-date with our reports via Twitter.