Turkey: First shelter for transgender people opens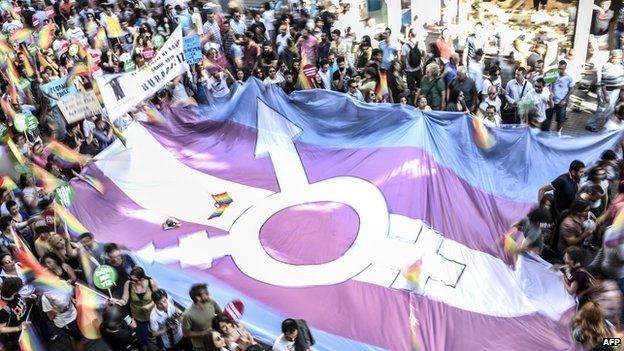 Turkey's first shelter for transgender people has opened in Istanbul, it's reported.
Funding for the shelter was gathered through donations, its founder Oyku Ay tells the Radikal news website. Miss Ay, a transgender woman, describes herself as a devout Muslim and says she wanted to set up the shelter to help and protect other transgender people. Many struggle to find employment and end up working in the sex industry, an experience she shares. "I wanted to do cleaning, they said no. I wanted to cook, they said no," she tells Radikal. "I wanted to sweep the streets - again they said no." Fundraising efforts for the shelter included a trans fashion show, which raised 44,000 liras ($18,800; £12,400). "That night I cried. Everything was great," Miss Ay says, adding that she hopes to expand the shelter in future.
Use #NewsfromElsewhere to stay up-to-date with our reports via Twitter.