Danes access nearly two million historic images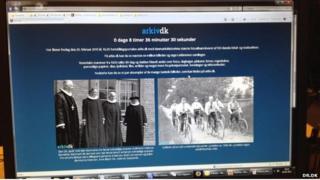 Denmark is posting its national photo album online today, with free access to nearly two million pictures, diaries, letters, and sound and video recordings.
The project has been making electronic records of the country's 550 archives since the late 1980s, working its way through the 50 million images and more than 100 kilometres (62 miles) of shelving of original documents that the Association of Local Archives estimates it holds. Archivists see free access to the digital archive as a landmark moment. "This opens up an important part of Denmark's cultural heritage, and is the greatest day of my professional life since I began work as an archivist in 1980," Odense city archivist Jorgen Thomsen told the DR state broadcaster.
The oldest documents in the digital archive date back to the 1600s, and all are covered by the general rules of copyright. The project, largely funded by a grant from the Moller shipping empire, plans to make 25,000 new searchable images a month available to the public. Amateur genealogists in particular are excited about chances to track down elusive images from their family past.
Use #NewsfromElsewhere to stay up-to-date with our reports via Twitter.