Denmark: Calls for Muhammad cartoons in school textbooks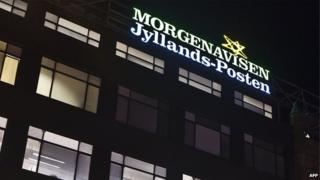 A Danish teaching association wants controversial cartoons of the Prophet Muhammad to be included in school textbooks, it's reported.
The Association of Religious Education Teachers wants the cartoons to be incorporated into teaching materials "sooner rather than later", the DR Nyheder website reports. Studying them would help explore the relation between religious, social and political issues, according to association's president, John Rydahl. "The 'Muhammad crisis' is an obvious issue in religious education, and it amazes me that there hasn't yet been a textbook with the drawings," he says. It currently isn't obligatory to teach children about the cartoons, but many schools choose to cover the topic during history and social studies classes, according to the Danish Education Ministry.
The proposal has some support among Danish politicians, with the right-wing Danish People's Party calling for the cartoons to be mandatory learning material in religious education classes. Both the Conservatives and centre-left Social Democrats say they don't want it to be obligatory, because teachers should be free to decide on their own materials. But a Conservative spokeswoman says it would be "quite natural" for schools to use the images.
The cartoons were first published in Denmark's Jyllands-Posten newspaper in 2005, and sparked violent protests in some Muslim countries. In February, a gunman opened fire on people attending a free-speech debate in a Copenhagen cafe, killing one person. Cartoonist Lars Vilks, who drew the original caricatures, said he believed he was the target of the attack.
Use #NewsfromElsewhere to stay up-to-date with our reports via Twitter.