Israel: Chief Rabbinate lifts hotel Christmas tree ban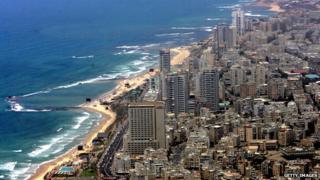 Israel's Chief Rabbinate has lifted a long-standing ban on hotels displaying Christmas trees during the festive season.
Until now, the Chief Rabbinate - which decides on Jewish religious law in the country - removed the kosher food licence of any hotel displaying references to non-Jewish holidays, making it unlikely that observant Jews would choose to stay there, the Jerusalem Post reports. The ban was removed after Hiddush, a group campaigning for religious freedom, filed a petition with Israel's attorney general and the Ministry of Religious Services.
The new Christmas tree rules are only one of a number of changes announced by the religious authority. Among them, a ban on using video, audio and musical equipment at hotel events held on the Jewish Sabbath has been lifted, except for when food is served, Haaretz reports. Despite having no connection to food, the old regulations were aimed at creating a "religious atmosphere" on the Sabbath, the paper explains. "The significance of the decision is dramatic," Rabbi Uri Regev, president of Hiddush, tells Haaretz, adding that the rule change will affect Israelis and tourists alike. "We put an end to the zany phenomenon by which hotels cannot welcome groups of pilgrims arriving in the country in their masses at the end of the civil new year with a fir tree."
Use #NewsfromElsewhere to stay up-to-date with our reports via Twitter.