Japan: Speed-dating plan to boost dwindling birth rate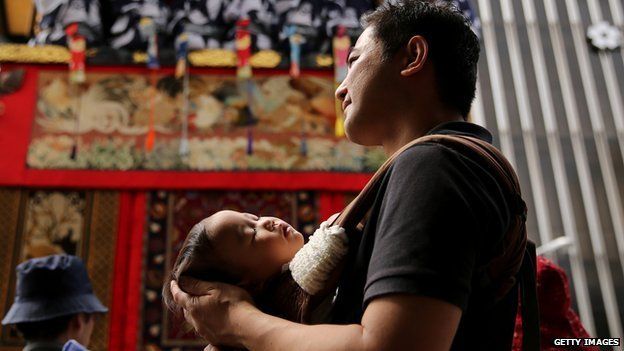 Japan's government wants to encourage matchmaking events in order to boost the country's low birth rate, it's reported.
Local authorities will get government support if they organise speed-dating or other forms of matchmaking, according to a draft policy outlining measures to increase the number of people having children, the Kyodo news agency reports. The plan is expected to be approved by Japan's cabinet before the end of March, the agency says. It warns that between now and 2020, the country faces a "critical situation" because there aren't enough children being born, with possible negative repercussions for both society and the economy.
The government wants to do more than just encourage those early days of romance, though. The draft includes plans to improve access to free nursery care, and for counselling centres to be set up across the country for people undergoing fertility treatment. There's also a target to boost the number of fathers taking paternity leave immediately after their baby is born to 80% by the year 2020. Japan's birth rate fell to a record low in 2014, with 9,000 fewer babies being born than in the previous year - the fourth consecutive fall. A number of possible reasons have been suggested for the decline, including the rising cost of having children, more women in the workforce, and a growing number of singletons.
Use #NewsfromElsewhere to stay up-to-date with our reports via Twitter.