Hungary: False start for re-launched state TV channel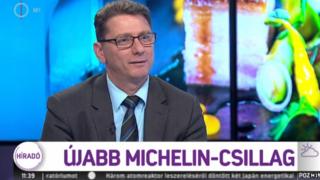 Technical hitches left viewers staring at blank screens on the first day of Hungary's re-launched state-run national television channel, it's reported.
The newly launched M1 channel, which has re-branded as a rolling news channel, suffered from a series of teething problems during its inaugural broadcast, before eventually closing down in the mid-afternoon, Budapest Business Journal reported. According to BBJ, the broadcaster encountered problems with "editing, cutting and sound transmission, and the anchors seemed to be intimidated by the continuous live broadcast". Viewers also noticed a number of on-screen howlers, including misspelling Hungarian President Janos Ader's name as "Adar".
The authority which funded the revamp has come out fighting against criticism of the channel's stalled opening day, with Laszlo Zsolt Szabo, chief of the Hungarian Media Service Support and Asset Management Fund (MTVA), telling the Origo daily that he expected people to make the most of problems on the first day, chiding them with the remark "only people who do not work do not make mistakes". According to the broadcasting trade website Broadband TV News, the public broadcaster reportedly spent 1.2bn forints ($4.2m, £2.9m) on the re-launch from a total MTVA budget of 80bn forints.
Use #NewsfromElsewhere to stay up-to-date with our reports via Twitter.